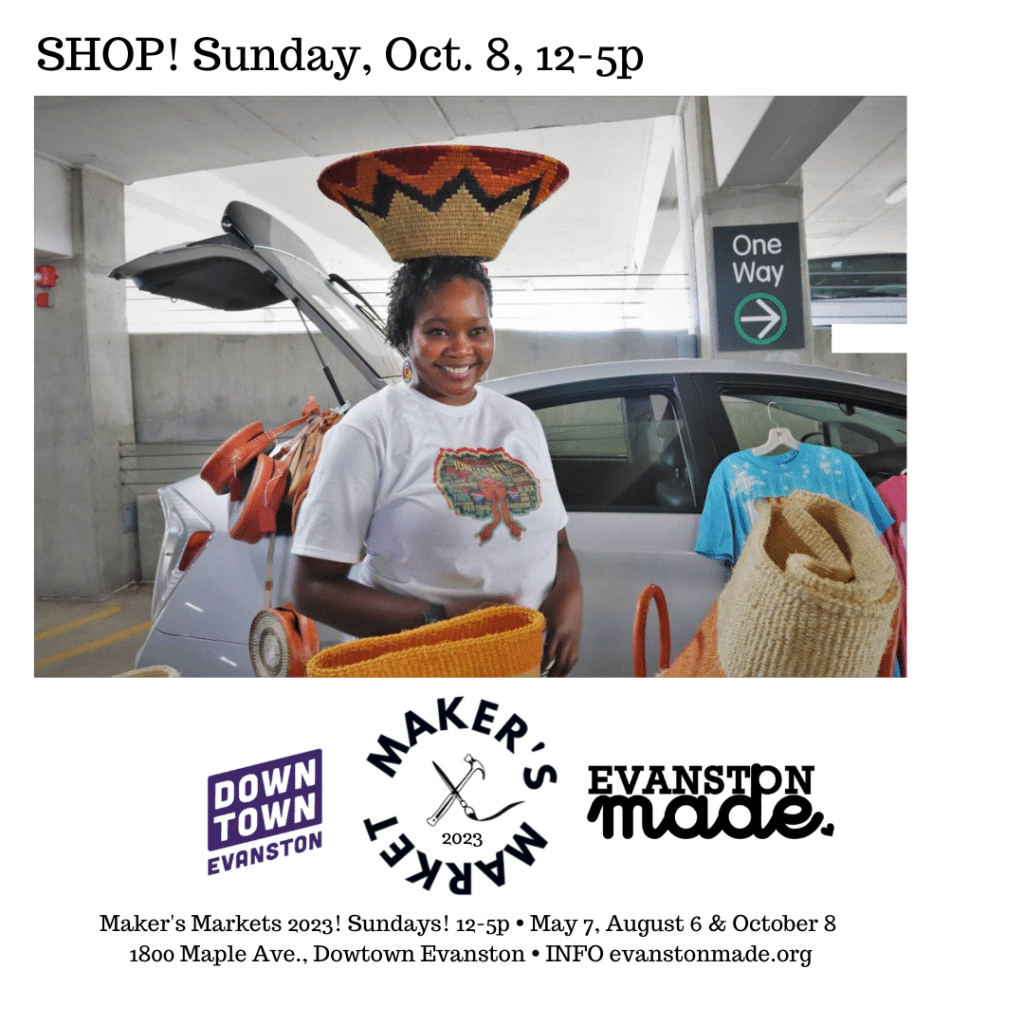 Maker's Market • Oct. 8, 2023
Maker's Markets in Downtown Evanston invite the community to shop for hundreds of handmade goods, from original art to handbags, in a covered parking garage.  When: October 8, 12-5p…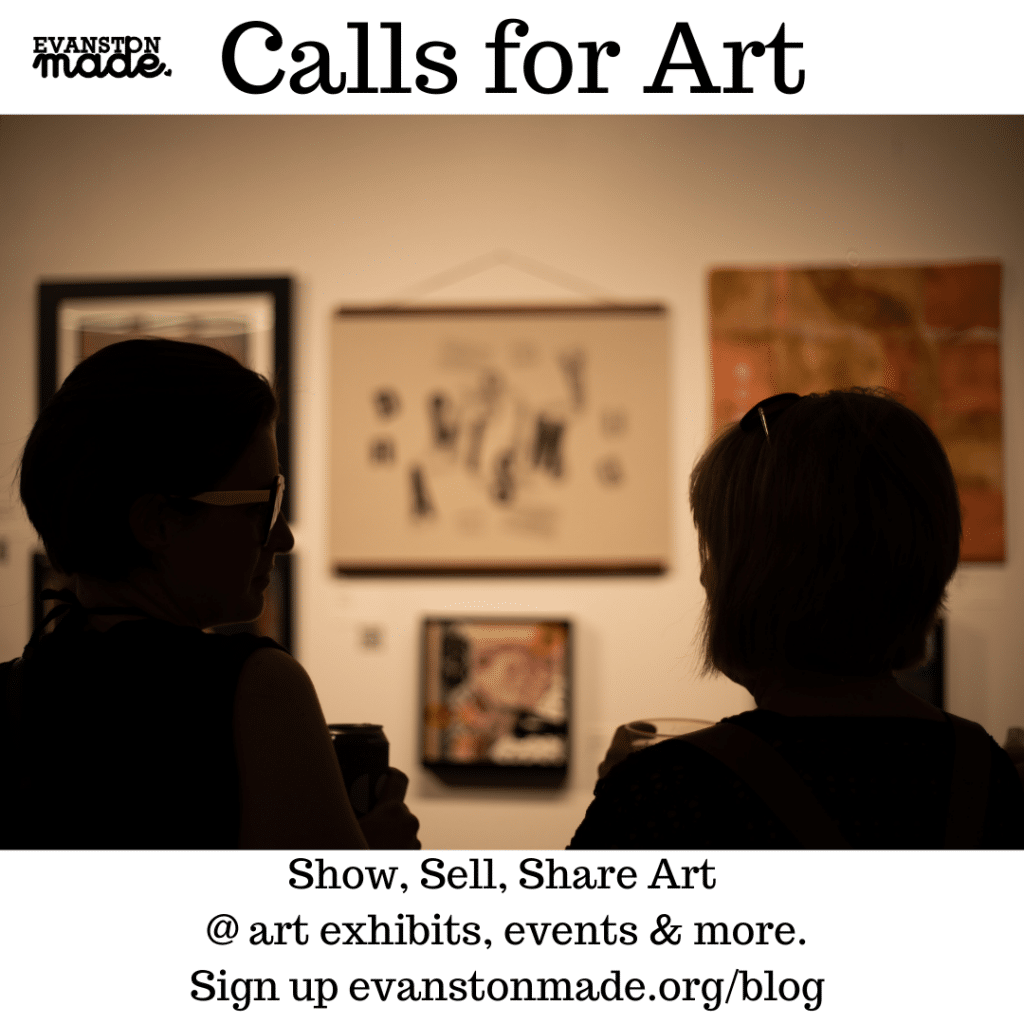 Evanston Made Calls for Art!
Evanston Made designs and produces programming that delivers on our mission to connect our members to a growing community of friends, fans and collectors. Click on the links below…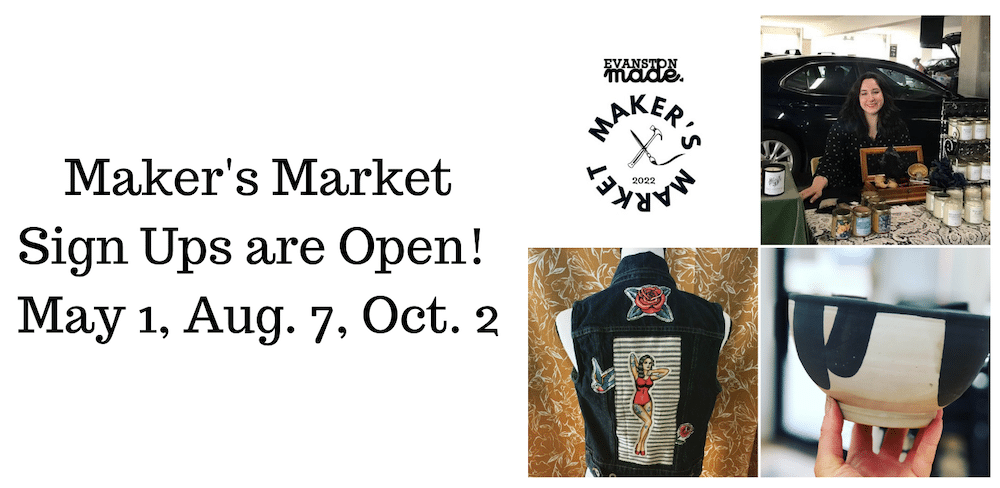 Call for Makers!
Evanston Made Maker's Markets take place on, LEVEL 5 of the Maple Ave. Parking Garage, at 1800 Maple Ave. in Downtown Evanston. Market dates: May 1, Aug. 7, Oct….