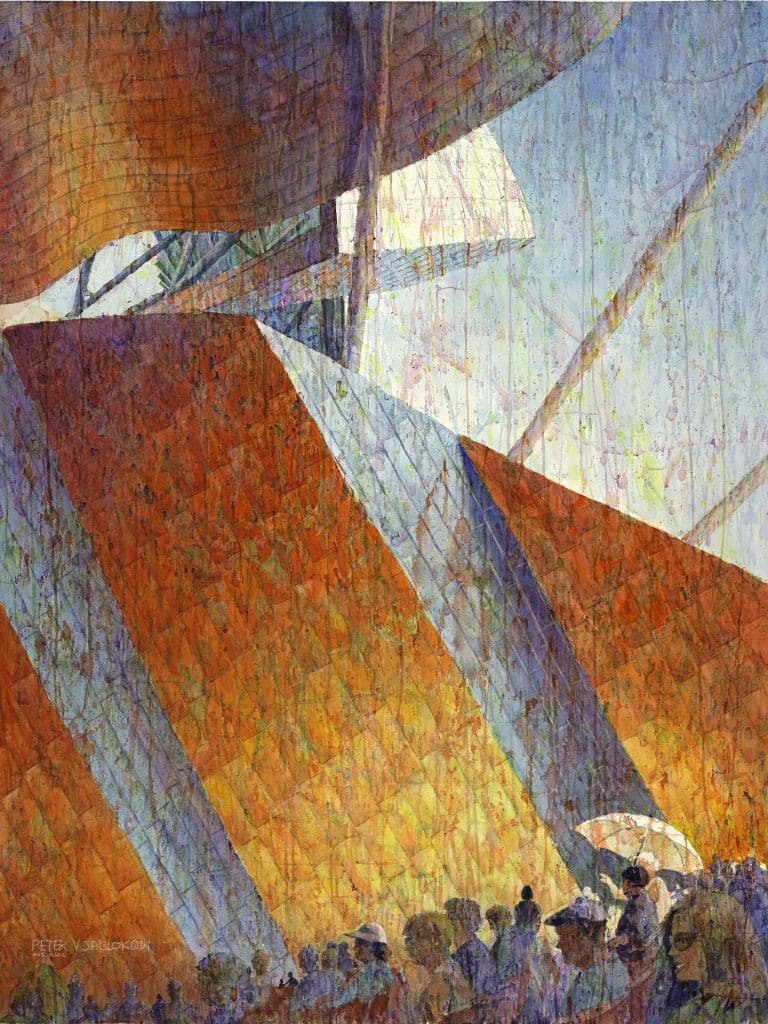 Peter Jablokow
I create watercolors of buildings, bridges and machinery with a messy, rusty, chaotic feel that comes with age and lack of use. The patterns, textures and colors of large, old, decaying equipment has a feel I don't quite understand, but am attracted to, and have a desire to record before it's gone.
I start my process by defining every line and detail in pencil. Perspective angles and vanishing points are refined with a ruler to line everything up cleanly, helping me feel my life is in control. Next, chaos ensues when, what feels to me like arbitrary layers of watercolor are thrown on the paper. While feeling lost, I add and delete many layers of color back and forth until the painting eventually comes back into focus. I hate the chaos, love the order, and feel gratified when I end up with a combination of both.
I paint with transparent watercolor in many layers on 300lb Arches paper and often splatter masking fluid or rip the surface to create a chaotic, weathered look.
Email: peter@peterillustrator.com
Website: peterillustrator.com 
Instagram: Peter_jablokow