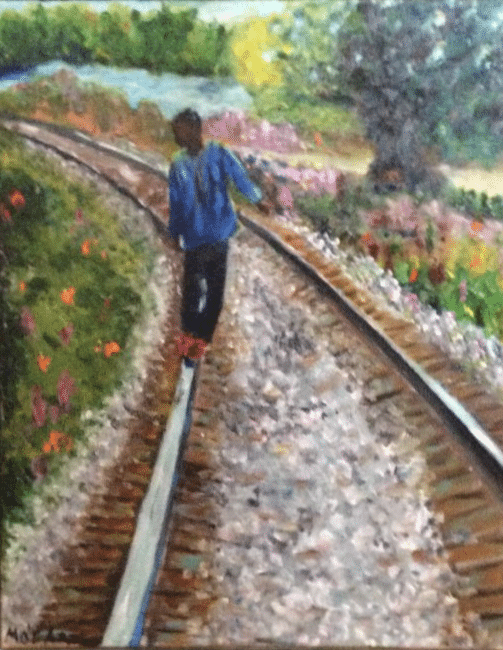 Maureen Crowley
Maureen Crowley has been an Evanston resident for the past 19 years. During her career in sales promotion and marketing, Maureen spent much of her time collaborating with graphics artists and printers who fueled her interest in color, design, light and shadow. She began taking art classes at the Evanston Art Center in 2005 as a new a new retiree looking for a meaningful hobby. She currently shares a studio with another Evanston artist, Susan Cua, at Greenleaf Art Center in Chicago.
Maureen paints for the pleasure of seeing her chosen subjects come to life on canvas. There isn't a particular specialty – still life, portraiture (people and animals), landscape (interior and outdoor) – all are appealing subjects to her. Sources of inspiration come from vintage black and white photos, her own photography, real life subjects, and painting en plein air. Maureen paints only with oil which she loves for the depth and richness of color it provides on the canvas. She feels the world is a wild and colorful and enjoys adding to the cacophony!
Maureen has shown her art at The Evanston Art Center student exhibits, The Art School & Gallery G, the Greenleaf Art Center, the Ravenswood Art Walk, Curt's Café and many cafes and shops throughout Evanston. Most recently, she participated in the Evanston Sip and Stroll. Maureen also participated in the 2022 Evanston Plein Air festival and will do so again this summer.  She will be exhibiting at Fountain Square on July 16.
Email: mo_town55@yahoo.com (underscore between mo & town)
Website: www.maureencrowley.com
Shop Evanston Made: Maureen Crowley