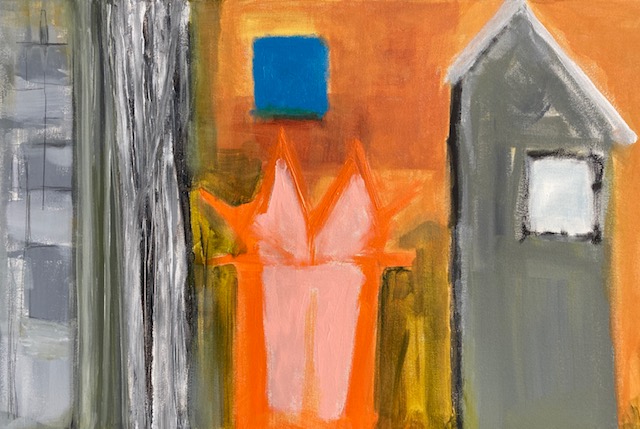 Liz Martino
Most of my paintings are acrylics and PanPastels on canvas. Works have ranged from scraped, minimal textured abstracts to graffiti and word streams to calligraphic expressions.
Constructed pieces are various treatments to wood boxes with paint or charring featuring found or intentional objects.
The current group of paintings are explorations of big bold colors and forms. I create spontaneously and have no formal art training which has allowed embracing my own techniques.
Many of my pieces have been shown and sold at small independent galleries in Chicago.
I live and work from my home/ studio in Evanston.
Email: elizamart@icloud.com
Instagram: @lizmartinoart  (DM for more info)
Shop Evanston Made: Liz Martino