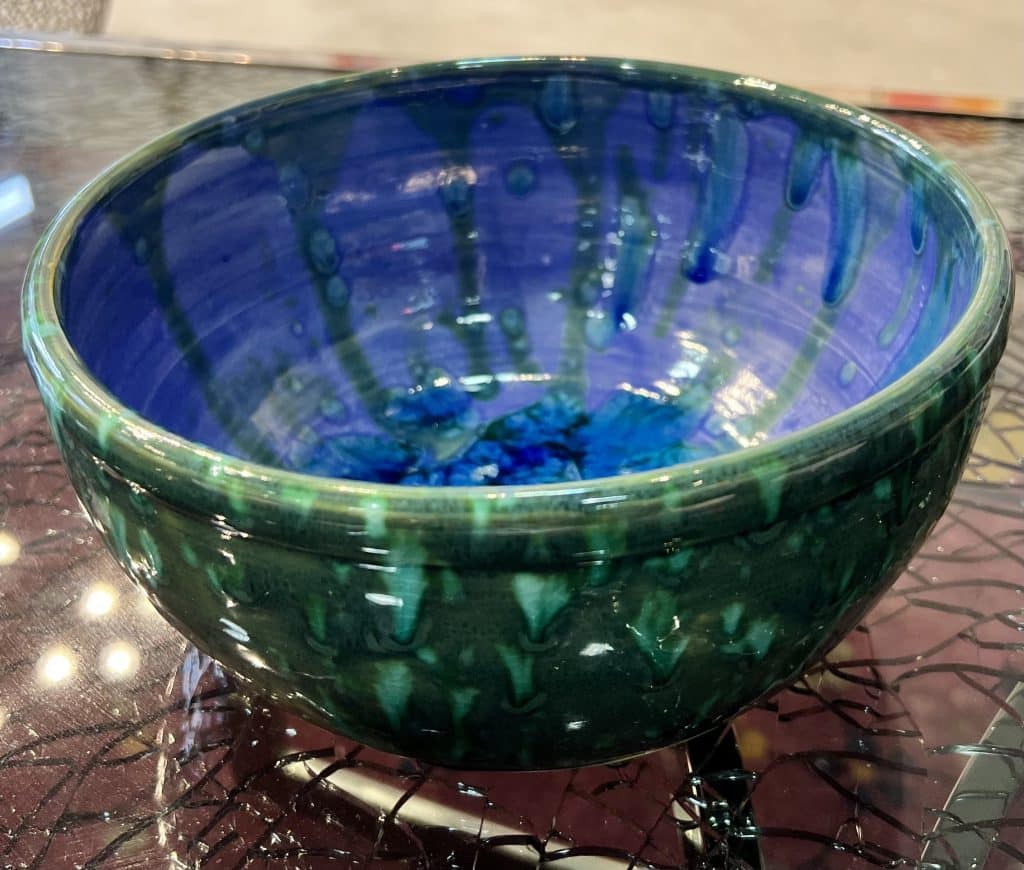 Liz Cramer
I've always been drawn to artistic endeavors, taking painting classes instead of calculus, squeezing in drawing classes, jewelry and mosaic workshops after work, spreading beads, yarn, paints and pastels all over the house with a project always in some state of its process.
Many years ago, the combination of traveling for a stressful job and two little ones lead me to sign up for a ceramics class. After that first session at the pottery wheel, I found something that brought me peace and a respite from the crazy.  There were years where the crazy won out over the art, but eventually the scales tipped back to making.
In my home studio I work with different clay bodies to create functional ceramics with a touch of nature.  Starting with that lump of clay and working through the stages of creation, decoration with the possibility of disaster at any moment…it's sometimes frustrating but always fascinating. I believe that we should surround ourselves every day with beautiful things, pieces that make us smile, even when practical. I add hand drawn carving, surface decoration and hand shaped flowers to my wheel thrown pieces.  I'm excited to keep pushing to add more dramatic touches inspired nature.
Email: lizrcramer@gmail.com