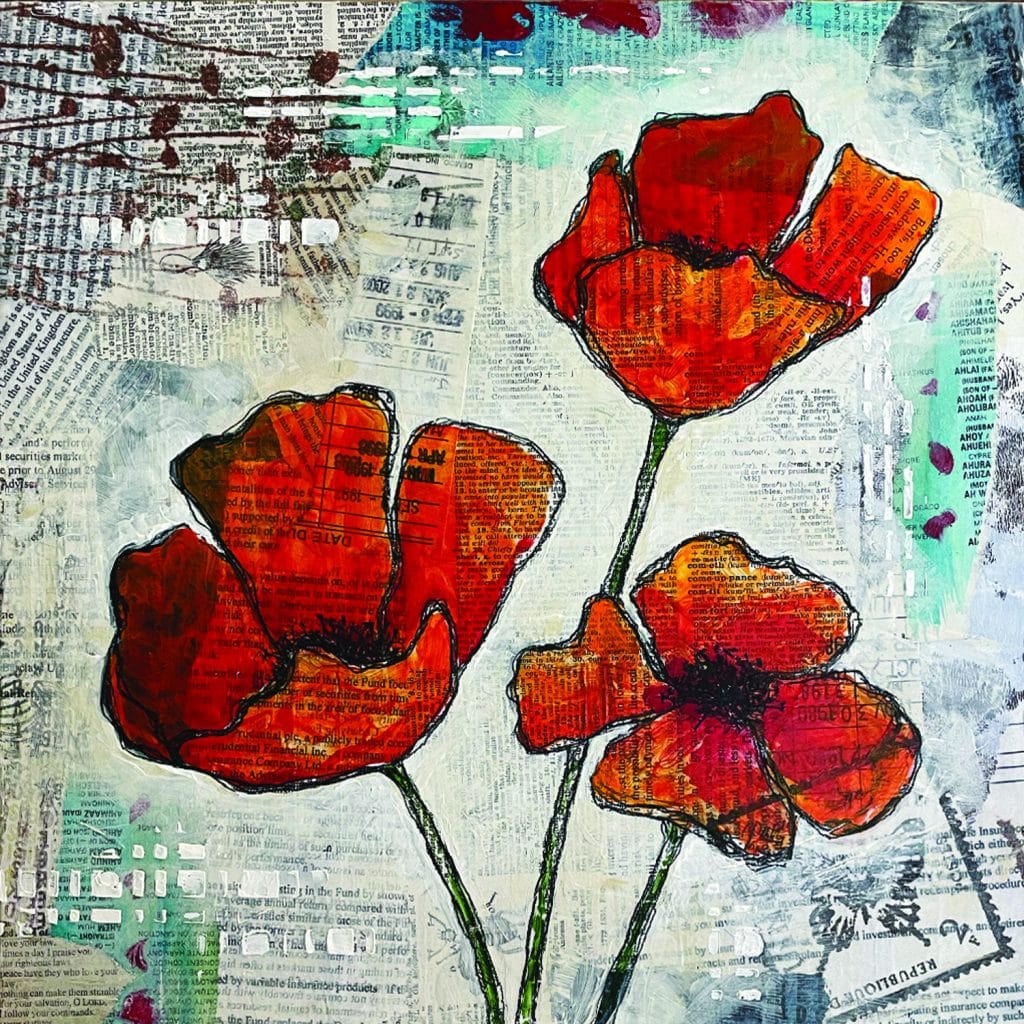 Lisa Plefka Haskin
Lisa Plefka Haskin knew at a very young age that she loved everything about art. Her parents were instrumental in nurturing that passion and God-given talent. And over the years she has had the opportunity to explore many different avenues of visual art.
Lisa's career has encompassed work as a graphic designer, faux finish and decorative painter, as well as managing a food pantry. Currently she continues her work in graphic design along with running her Etsy shop—HASKINesque—featuring original stencil designs, mixed media and art journaling materials, and products derived from original art. She also keeps busy by teaching creative workshops and spending time in her studio creating.
Fine art painting has always brought joy to Lisa. Inspired by naturally occurring details, intricate graphic patterns and textures, her work is derived from changing the focus of what she see in full, contrasted to the details created in nature or architecture. Mixed media work combines her love of painting and graphic design. This combination flows onto various surfaces using multiple techniques which include, but are not limited to: painting, drawing, monoprinting, collage and lettering. This multifaceted art form has been extremely freeing, allowing Lisa to see things differently and many times, finish with surprising results.
Email: LisaHaskin95@gmail.com
Websites: www.etsy.com/shop/HASKINesque
Instagram: instagram.com/HASKINesque
Facebook: facebook.com/HASKINesque
Shop Evanston Made: Lisa Haskin 
In the News:
The Art of Making Art: Lisa Plefka Haskin, Evanston RoundTable, November 20, 2022