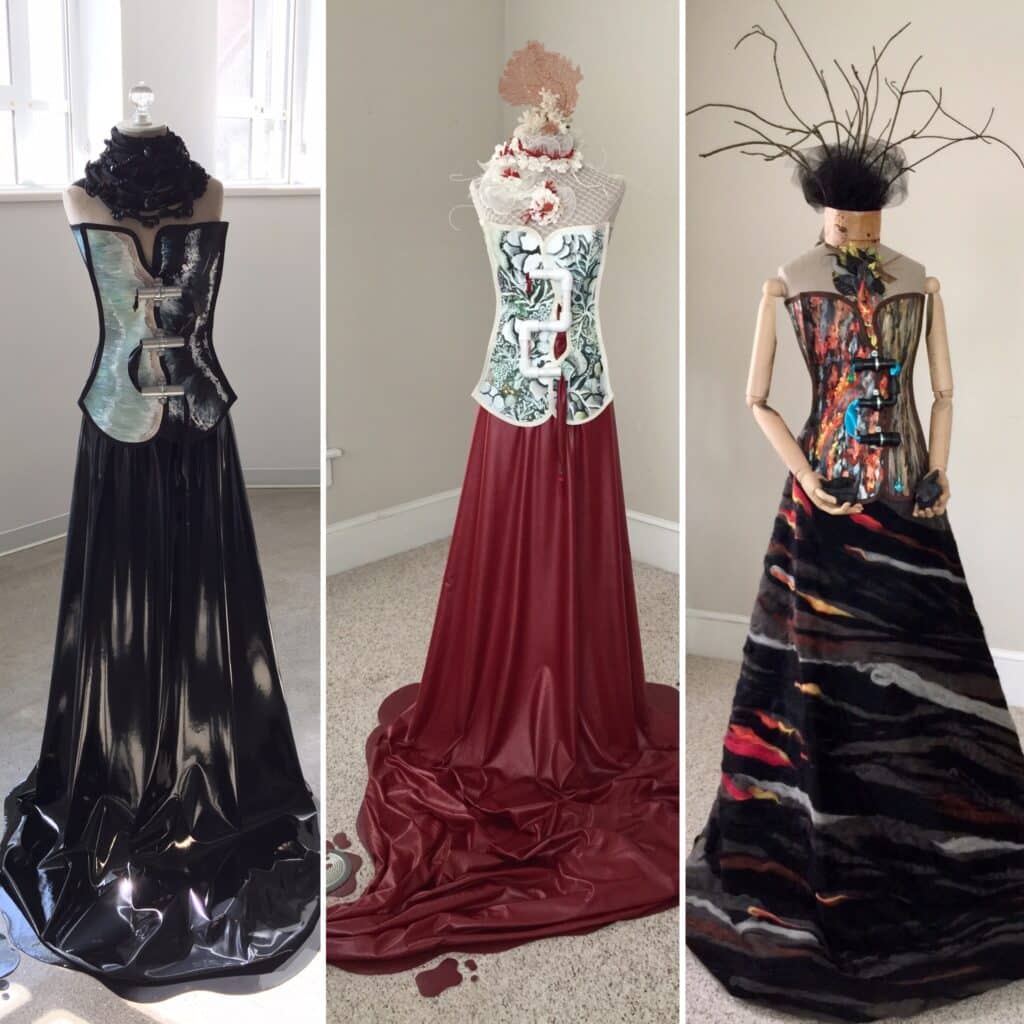 Cynthia Kerby
Cynthia Kerby is a visual artist, former design professor, jewelry designer, curator, and co-founder of True Ideas, a design studio in Evanston. She shows familiar objects in unfamiliar ways and makes observations of life's frailties or uncertainties through a lens of personal awareness and curiosity. Her focus is to create work that facilitates change in human behavior and the role she plays in promoting public awareness towards action.
Cynthia's visual art has been included in ArtPrize, and shown at the Art Center Highland Park, Evanston Art Center, Noyes Cultural Arts Center, 1100 Florence Gallery, at Woman Made Gallery and The Gunder Mansion in Chicago, at White Bear Center for the Arts in Minnesota, in the Port Townsend Wearable Art Exhibition, at the Center for the Arts at Mission Point, and at the Taubman Center for Design Education, in Detroit.
Cynthia has curated exhibitions at The Westchester Children's Museum in New York and at Space 900 in Evanston. She was a featured artist in (Re) An Ideas Journal in New York and also a recipient of a Ragdale Foundation Artist Residency in Lake Forest, Illinois. Cynthia earned her MFA in Visual Communication from The School of the Art Institute of Chicago.
Email: trueideas2u@gmail.com
Website: https://womanmade.org/artwork/cynthia-kerby-2/
Instagram: @cynthiakerby.trueideas
Esty: https://www.etsy.com/shop/TrueIdeas
Shop Evanston Made: True Ideas