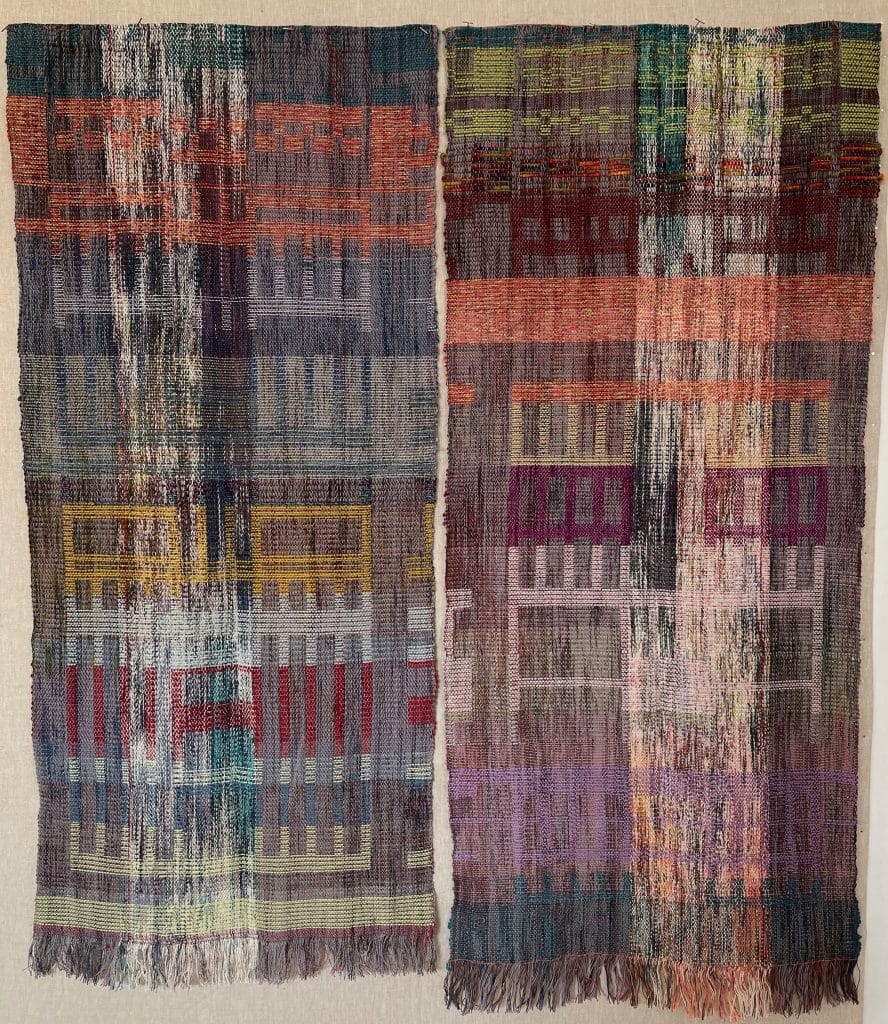 Annie Zirin
I make handwoven textiles, wall hangings, and tapestry. I'm also working on a new line of jewelry made from handwoven fabric and beading. I find my influences everywhere, but especially in the history of abstract painting, quilt making, street art, comix and social protest art. It makes a funny brew that comes together with a deep interest in the mechanics and craft of weaving, weave structure and the tapestry form. I teach art across the Chicago area and maintain a studio practice in Evanston Il.
Email: annie@zirin.com
Website: https://zirin.com
Instagram: anniezirin
Etsy Shop: Thread and Roses21
Shop Evanston Made: Annie Zirin
In the News:
The Art of Making Art: Annie Zirin, Evanston RoundTable, June 26, 2022.