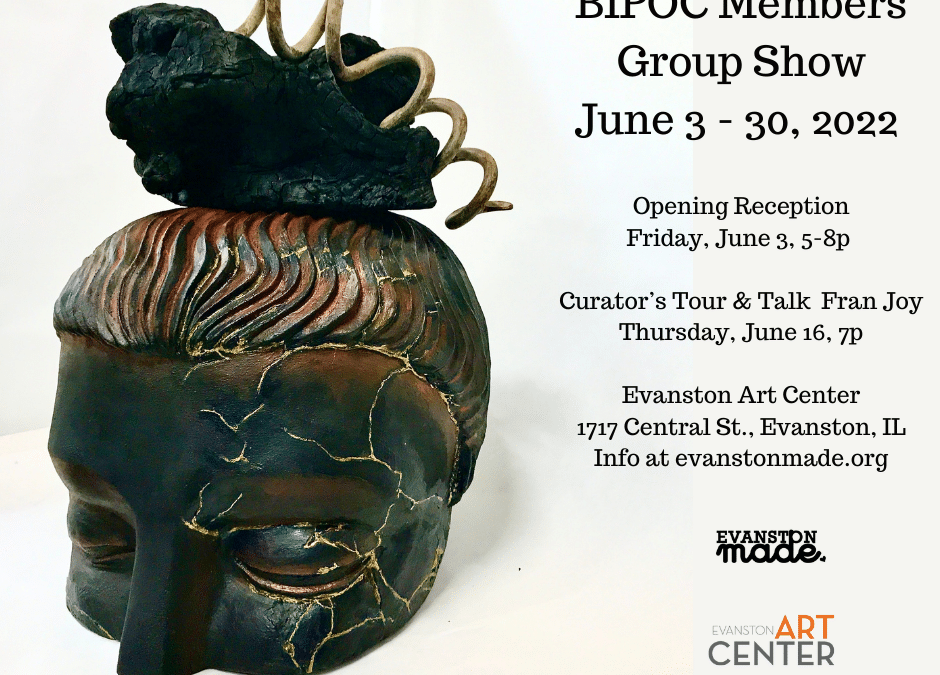 Press Release: Evanston Made BIPOC Members Group Show
Evanston Made BIPOC Members Group Show at Evanston Art Center 
Curated by Fran Joy with Evanston Made 
EVANSTON, IL, MAY 16, 2022 – Kicking off the Evanston Made 2022 exhibit series, is the BIPOC Members Group Show at Evanston Art Center, featuring contemporary art works created by Evanston Made's BIPOC Members. BIPOC members of Evanston Made identify as Black, Indigenous, People of Color. 
Curated by Artist and Community Activist Fran Joy with Advisory Council members Indira Johnson, Laurice Bell, Anne Wolff and Lisa Degliantoni, the group show will be on exhibit June 3- 30, and will host free public programming throughout June. The public is invited to the opening reception Friday, June 3, 5-8p.
"Supporting and promoting BIPOC artists and curators is a priority of mine and I am honored to collaborate with Evanston Made in the beautiful Evanston Art Center," Fran Joy, artist and curator. The public is invited to a tour and curator's talk, Thursday, June 16, 7p.
Evanston Made and Evanston Art Center will forgo the traditional commission structure and pay artists 100% of art sales. "This BIPOC Group Show is part of a national trend on making bold and long overdue amends to black and brown artists, who have been massively underrepresented in the arts," says Lisa Degliantoni, Executive Director of Evanston Made.
"The Evanston Art Center is very honored to be partnering with Evanston Made and Curator, Fran Joy, on this important BIPOC Group show by providing the gallery and programming space to underrepresented and marginalized artists." –Paula Danoff, President & CEO of Evanston Art Center.
More than 25 artists are participating in the exhibit, listed here in order of first name; Alpha Burton, Angela Williams, Ben Blount, Billy Taylor, Bryana Bibbs, Cherie Lockett, David Niari, DeeAnna Villareal, Debra Salter, Elizabeth Thomas, Fran Joy, Indira Freitas Johnson, Jevoid Simmons, John Wangendo, Juan Gerena, June Ahleman, KL Wolff, Levern Dahlman, Makeba Kedem-DuBose, Melissa Blount, Melissa Raman Molitor, Michael Winchester, Orman Ward, Paula Cofresi-Silverstein, Peyton Evans, Rose-Marie Lamour, Sholo Beverly, Stacy Thomas, Steve Adams, Susan Cua, Tasha Nemo, Theo Hall, Yancey Hughes, Yaounde Olu and Yeefah Thurman.
The public is invited to attend all Events & Programming
Opening Reception, Friday, June 3, 5-8p. 

Click here to RSVP

.

Reflecting the Times with Dr. Melissa Blount,

Wednesday, June 8, 7p,

Click here to RSVP.

Shades & Textures: Experience Black Comic Book Creators Then and Now with Terrence Gant of Third Coast Comics, Thursday, June 9, 7p. Click here to RSVP

Curator's Tour & Talk, Thursday, June 16, 7p.

Click here to RSVP

.

Black Representation within American Media w Joyy Norris

,

Thursday, June 23, 7p,

Click here to RSVP 

Art, Family, Legacy with artist Yeefah Thurman, Saturday, June 25, 1p.

Click here to RSVP.

Social Justice Sewing Circle with Dr. Melissa Blount, Wednesday, June 29, June 29, 7p.

Click here to RSVP

, space is limited to 30 people max. 
Below is a slide show of the participating artists.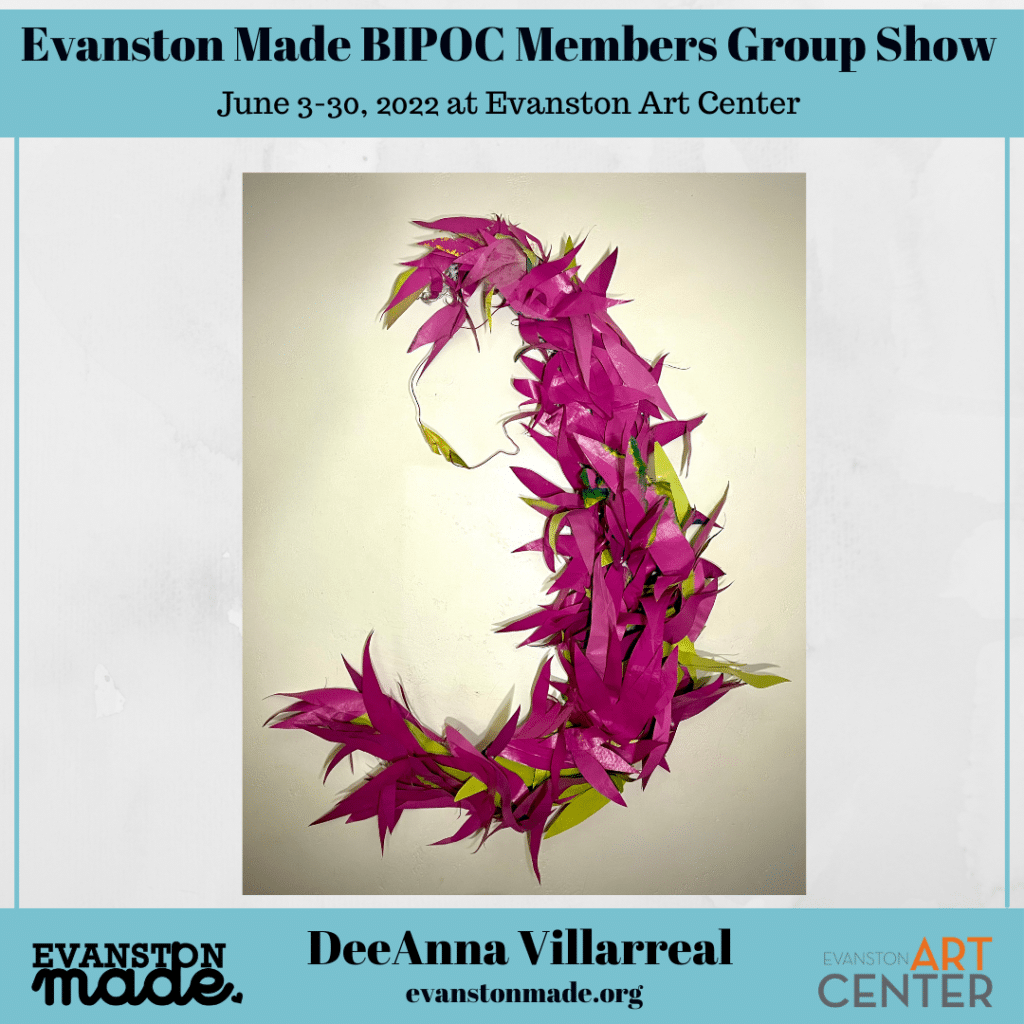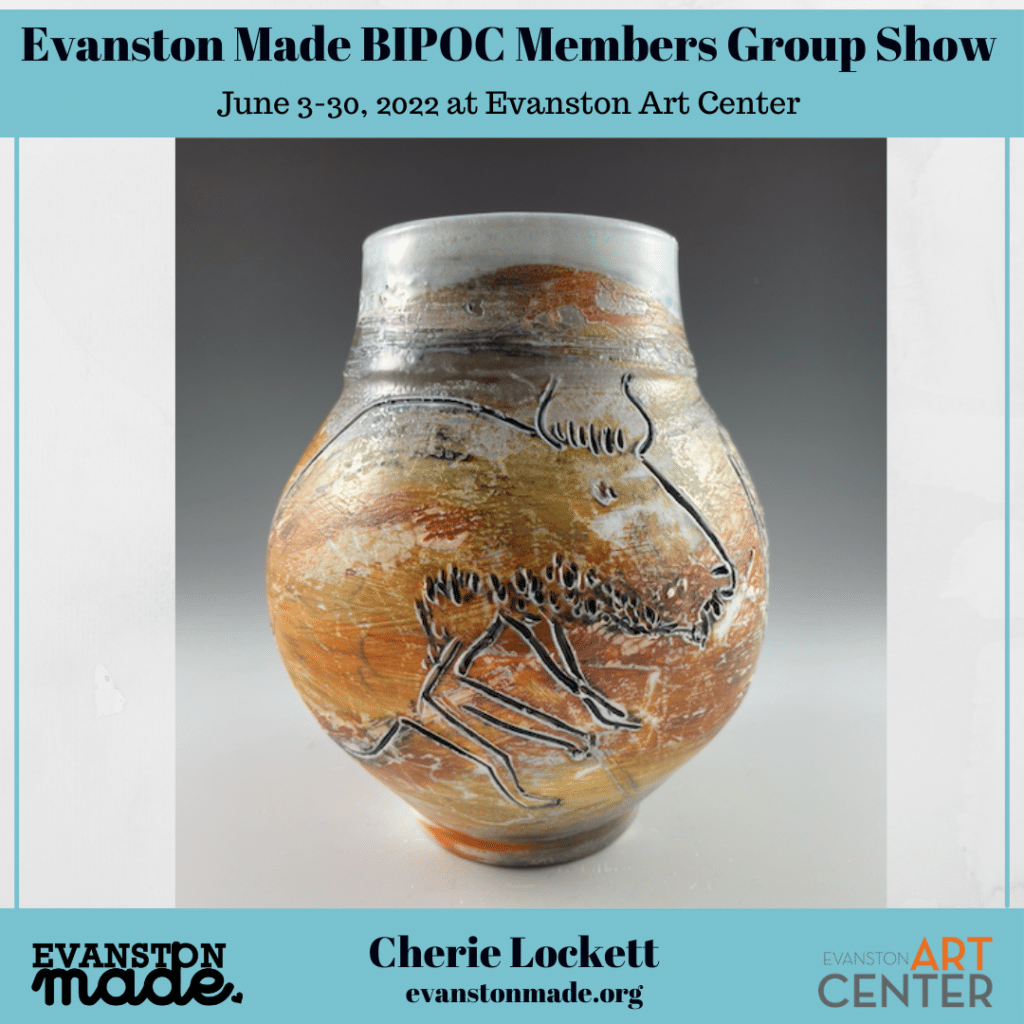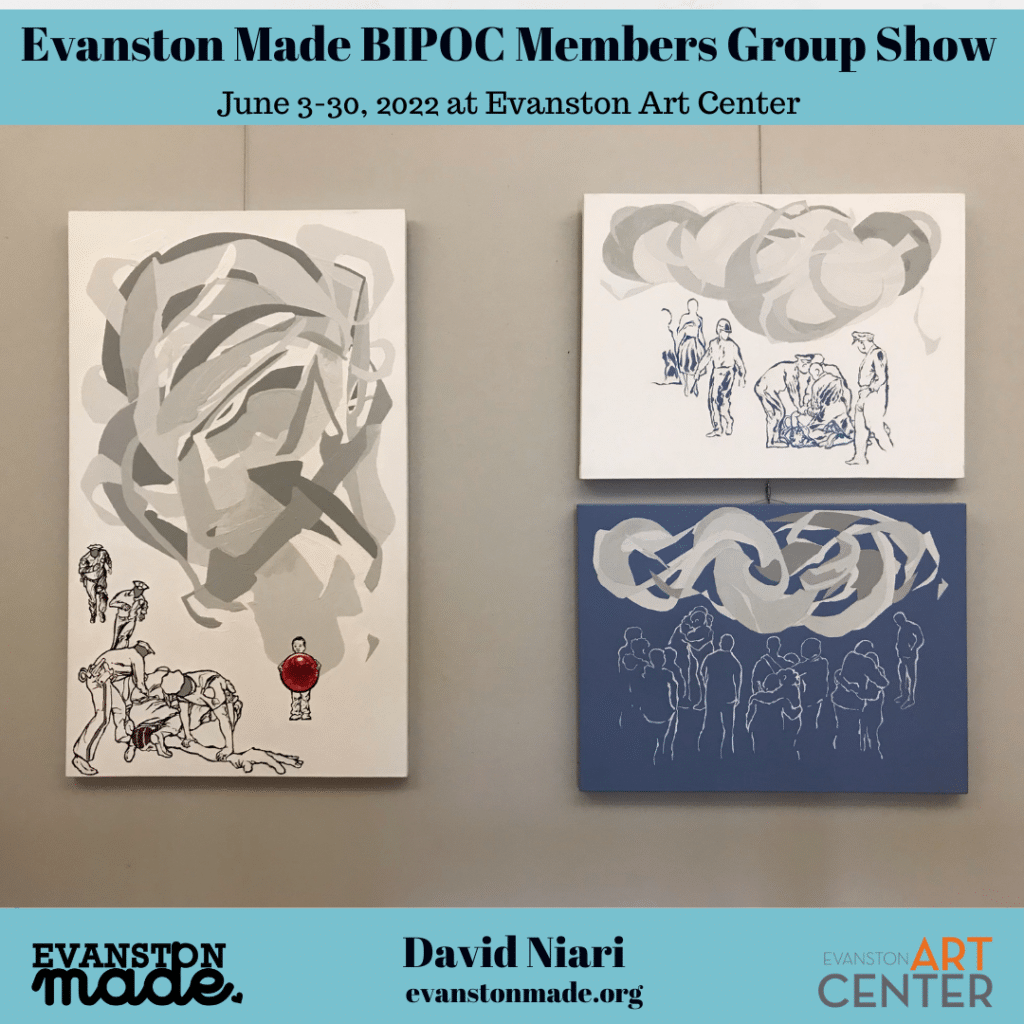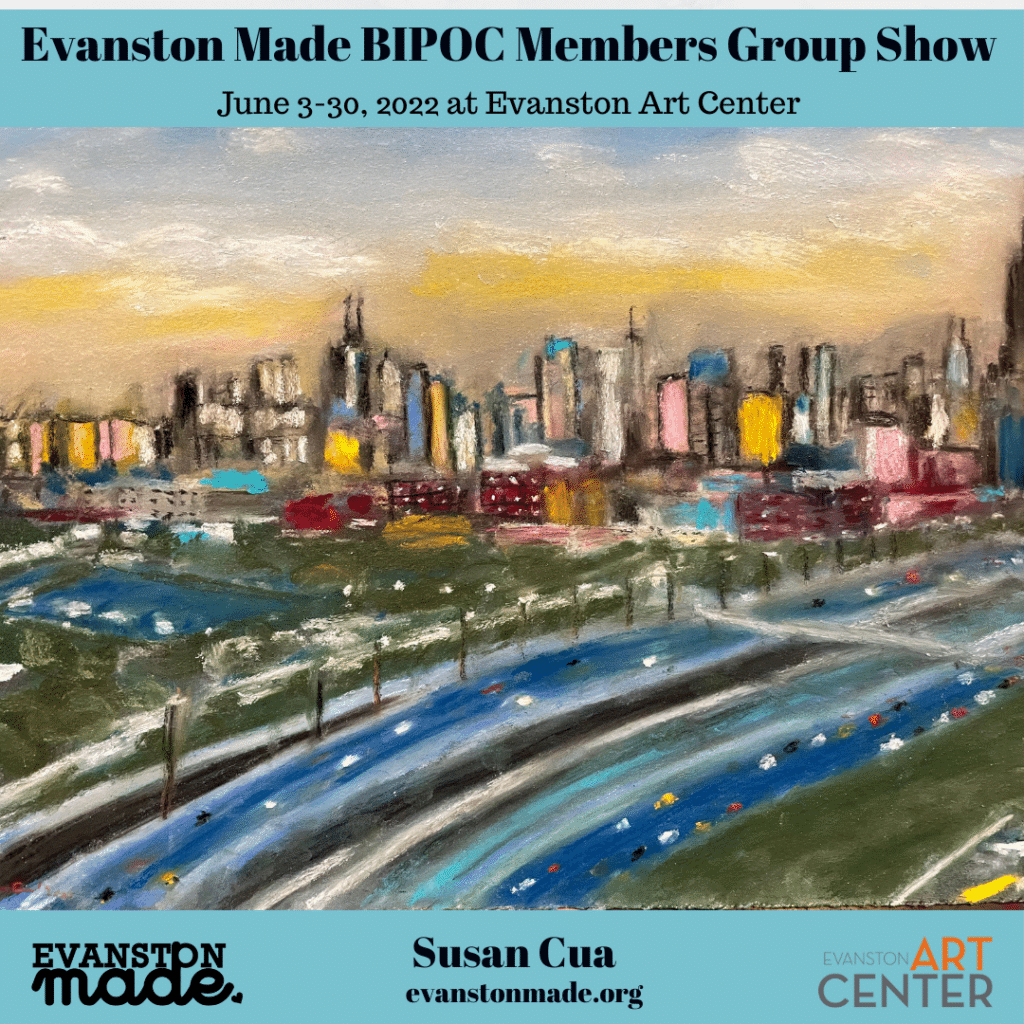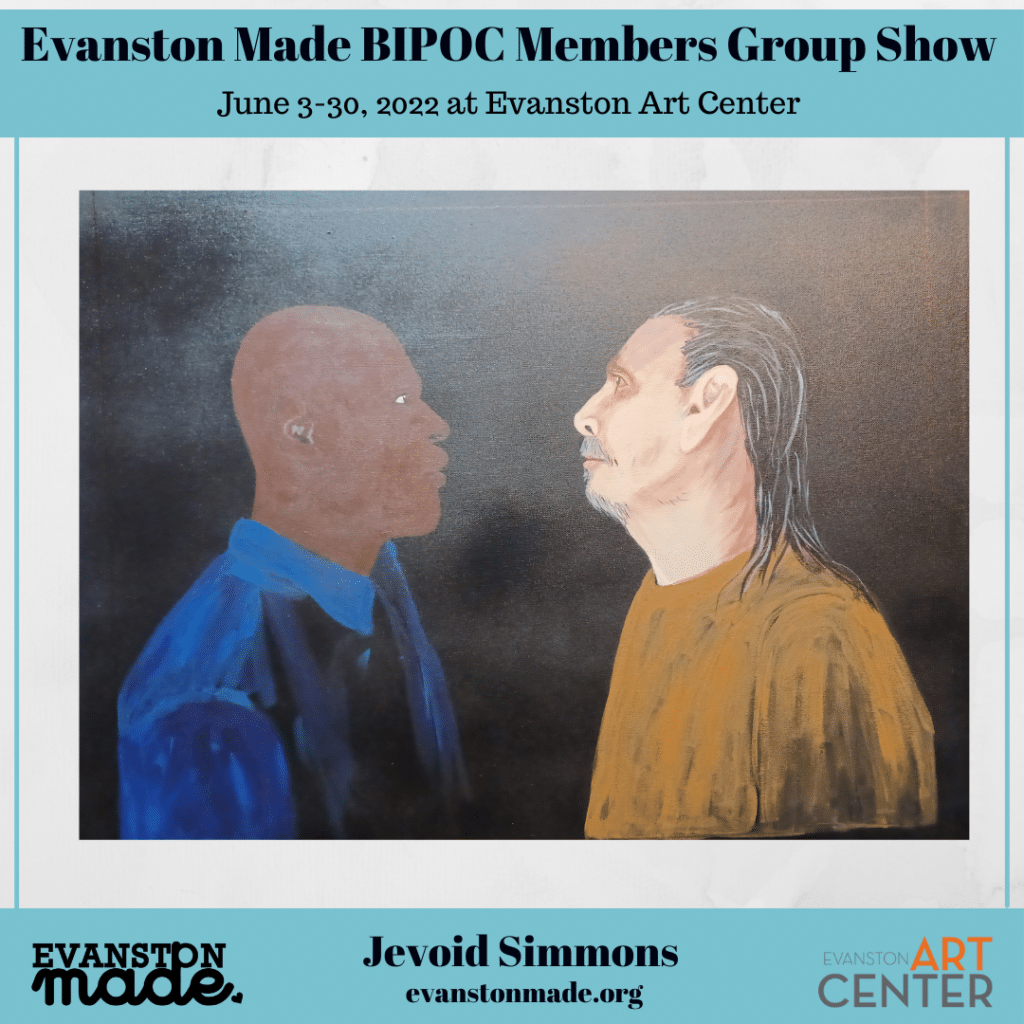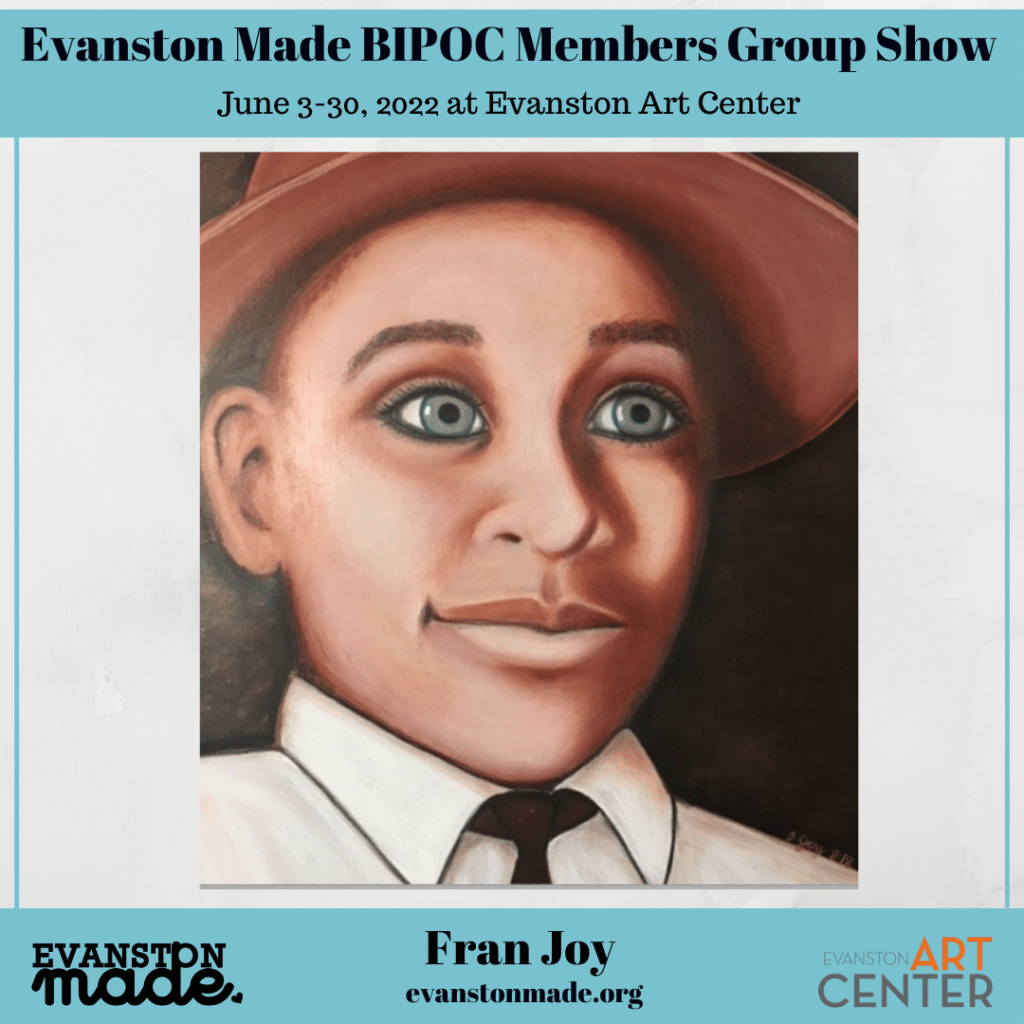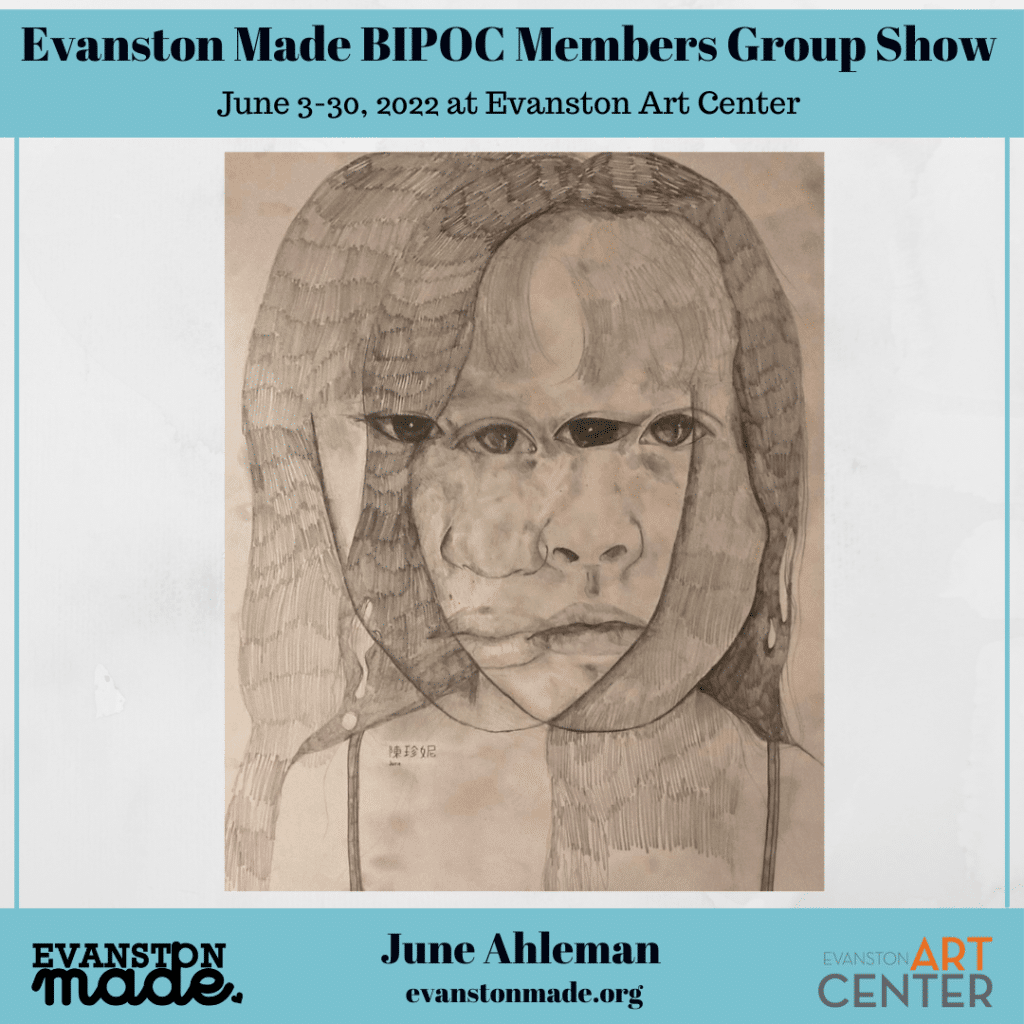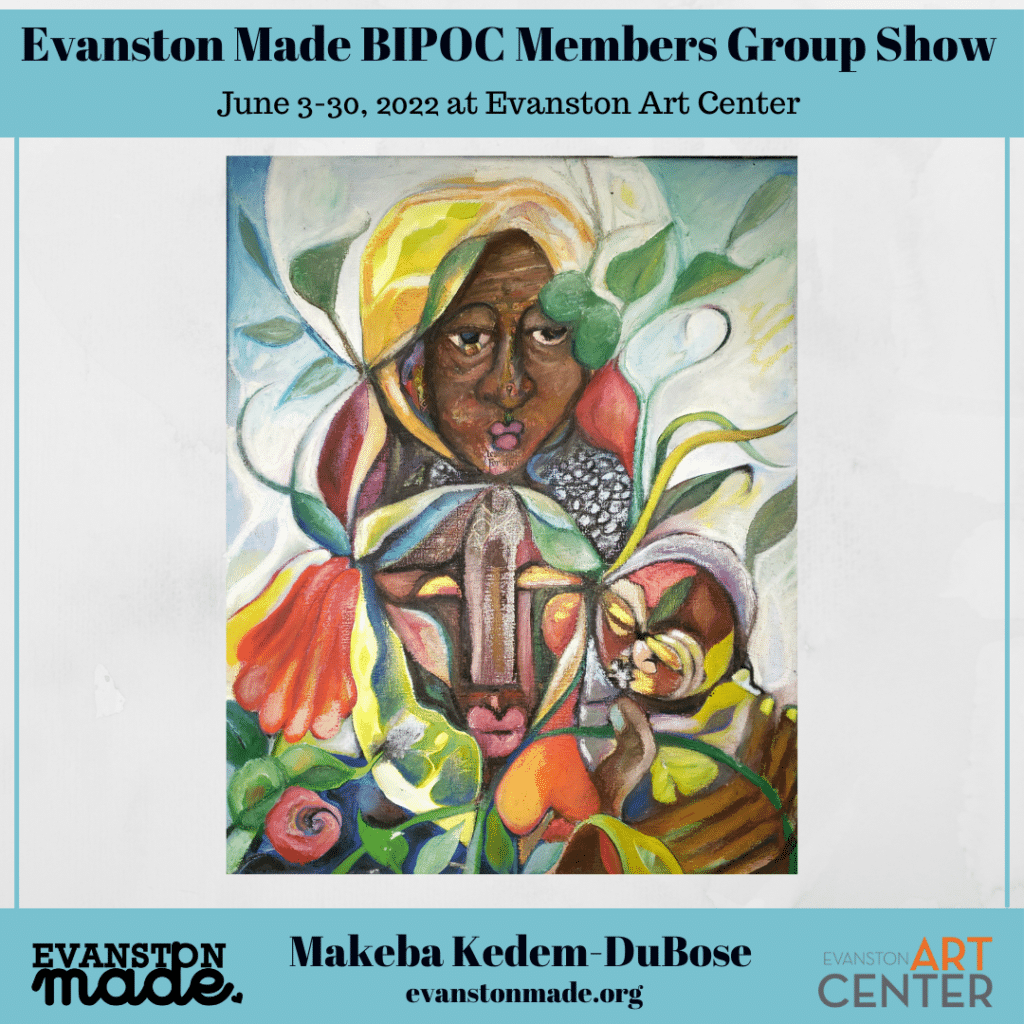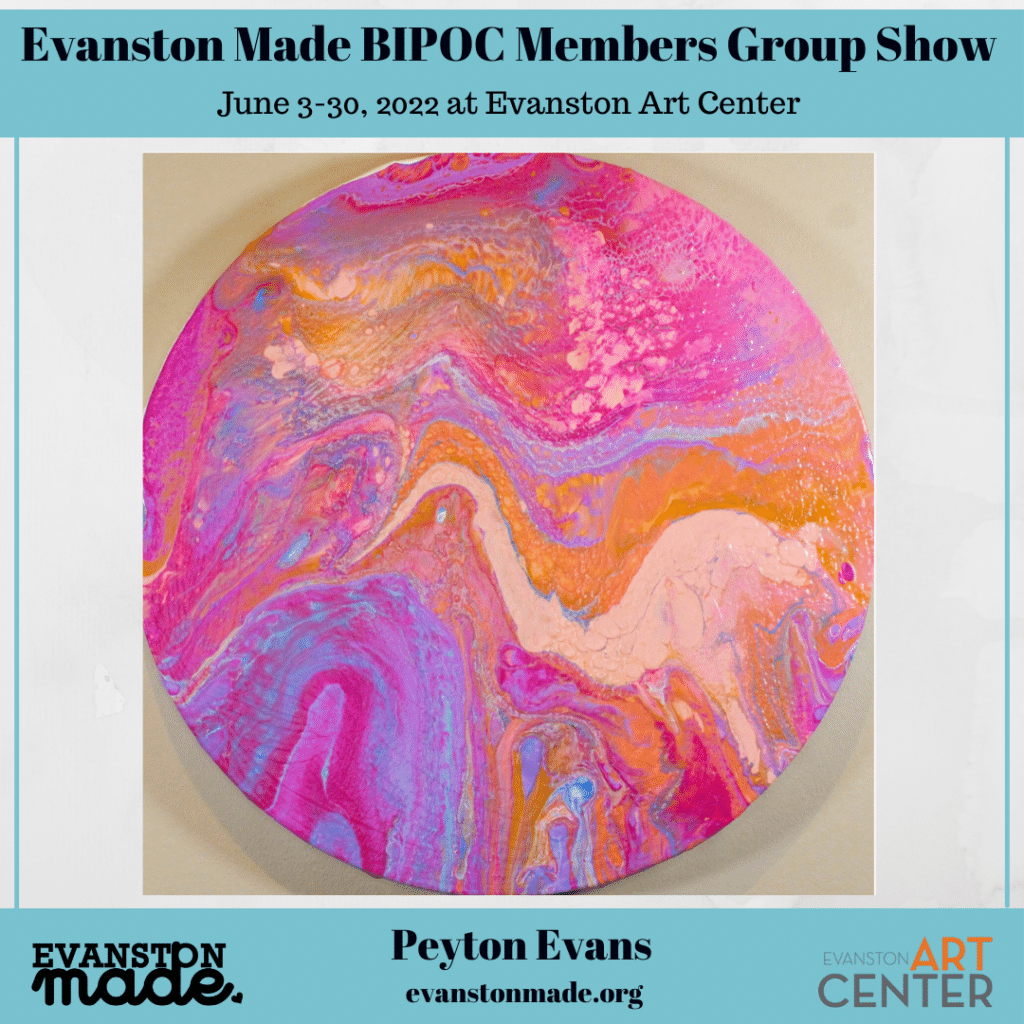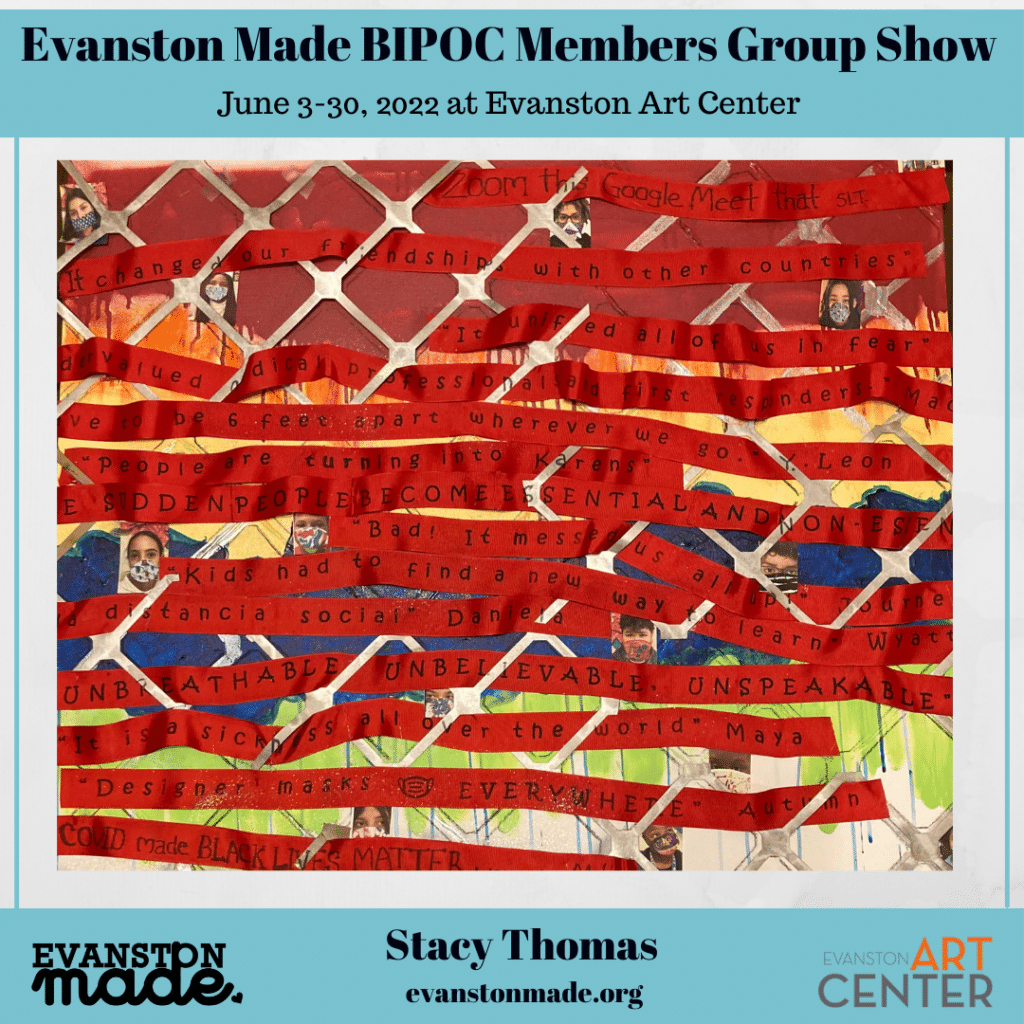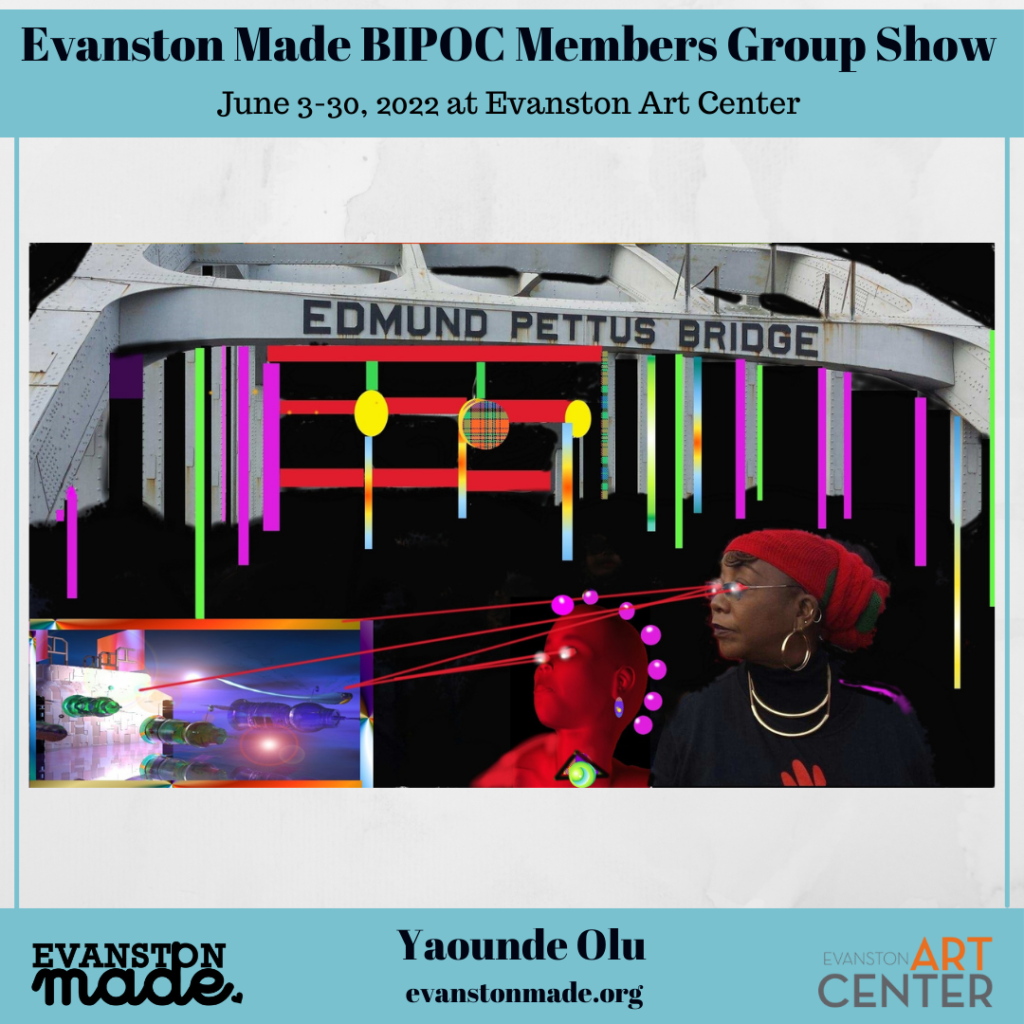 The Evanston Made Members BIPOC Group Show takes place June 3-30, at Evanston Art Center, 1717 Central Street, in Evanston, IL.
### 
If you would like more information about this topic, please call Lisa Degliantoni at 847-544-8205 or email at info@evanstonmade.org