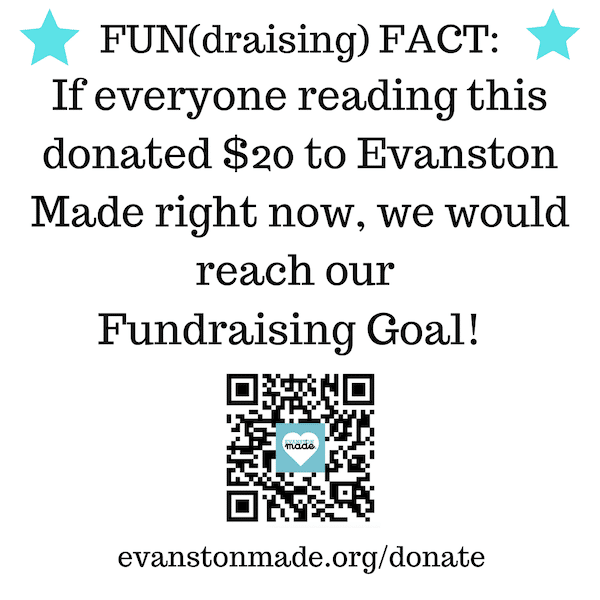 Help Sustain Evanston Made's work for Artists and the Arts Community – Donate Today!
Support Evanston Made
Evanston Made is a community-based non-profit arts organization and we need the community to help us reach our End of Year  fundraising goal – $30,000 by Dec. 31st.
We've raised $7,500 so far, thanks to 50 donors who have given an average of $150/each! Did you know that 80% of donors give $10 or more to Evanston Made? 
We are asking everyone to invite their friends to donate to Evanston Made – if each of you asked 5 friends to donate $7/each, we would hit our goal! Share this graphic, copy points below, or forward this email with a personal note at the top! Thank you!
Click here to donate right now! 
Tags In