Weaving Through Time: Art of the Thread
October 1, 2022 @ 12:00 pm

-

5:00 pm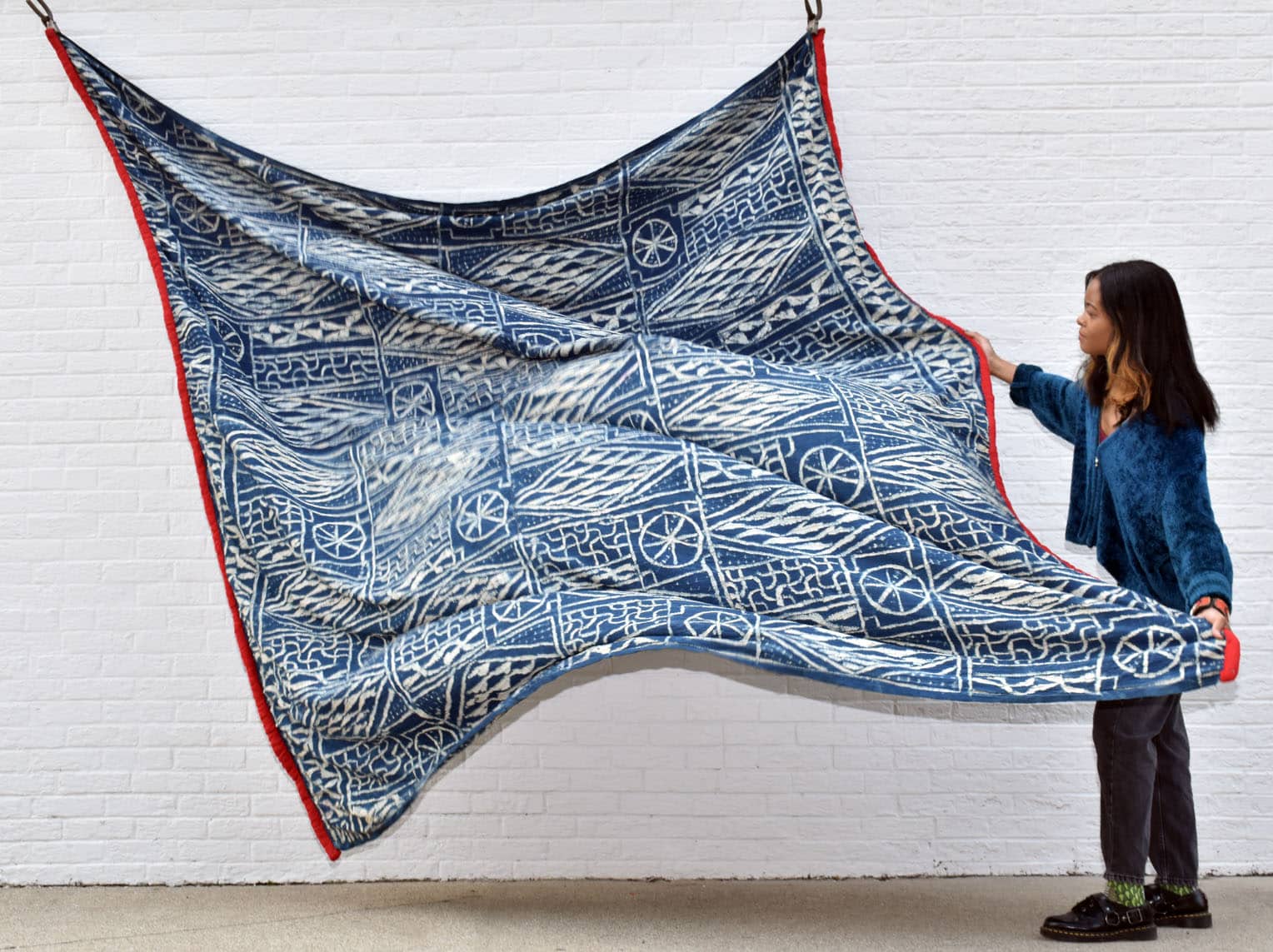 gallery 1925 has a secret; dozens of dazzling and monumental works of art. they just happen to be folded and tucked between and under the many treasures the shop has on display. these hidden gems are textile in nature; rugs, dowry and saddle blankets, embroidery and tribal pieces. the works are gently unfolded and shown off to anyone that asks, but they'll be on full display during evanston's first saturday arts event on october first.
while the gallery is known for its 2d art, the opportunity to show off its rare tapestries and blankets is a chance to see them in their full glory. weaving through time: art of the thread is an eclectic collection of textiles gathered by gallery owner laura soskin.
one of the more interesting collections in the gallery's archives are dozens of "mola" embroideries. the small, colorful needlework creations come from the san blas islands off of panama. There, the kuna indians stitch their collective histories into rectangular illustrations. scenes of fishing, plowing and courtship along with local wildlife flourish on bright cloth backgrounds. after this labor of love is completed, they are sewn into shirts and dresses. the more simple patterns function as part of daily life, while the masterpieces are worn for special occasions.
two other textiles of note are an african bamileke ndop tapestry and suzani dowry blankets. the gallery's centerpiece is a 20th century show-stopper; a 9' resin and indigo wool-dyed cloth created by the peoples of the grassfields in cameroon. the textile features geometric and meandering lines tied to bamileke royalty. multiple craftspeople created the ndop piece, which was used exclusively by those in power during important ceremonies in ritual spaces. 
the other objects of interest are the antique suzani embroideries. they were meticulously stitched by young brides to bring them joy and fertility in marriage. these stunning compositions feature designs inspired by the ancient persian concept of the garden of eden. the dowry blankets took months or even years to create, and were used as an important gift in the central asian countries of tajikistan, uzbekistan and kazakhstan. 
kuba cloths, navajo blankets, tribal rugs (iranian ferdous, moroccan berber) and many other rare textiles will also be unfolded the day of the evanston first saturday event. join gallery 1925, along with dozens of other local spaces, in celebrating all things art, no matter what form they come in. 
textiles will be on display, as well as for sale, at the gallery in evanston, il.
Related Events