The Philosopher Walks by Anne Hayden Stevens
August 6, 2022 @ 3:00 pm

-

5:00 pm

Free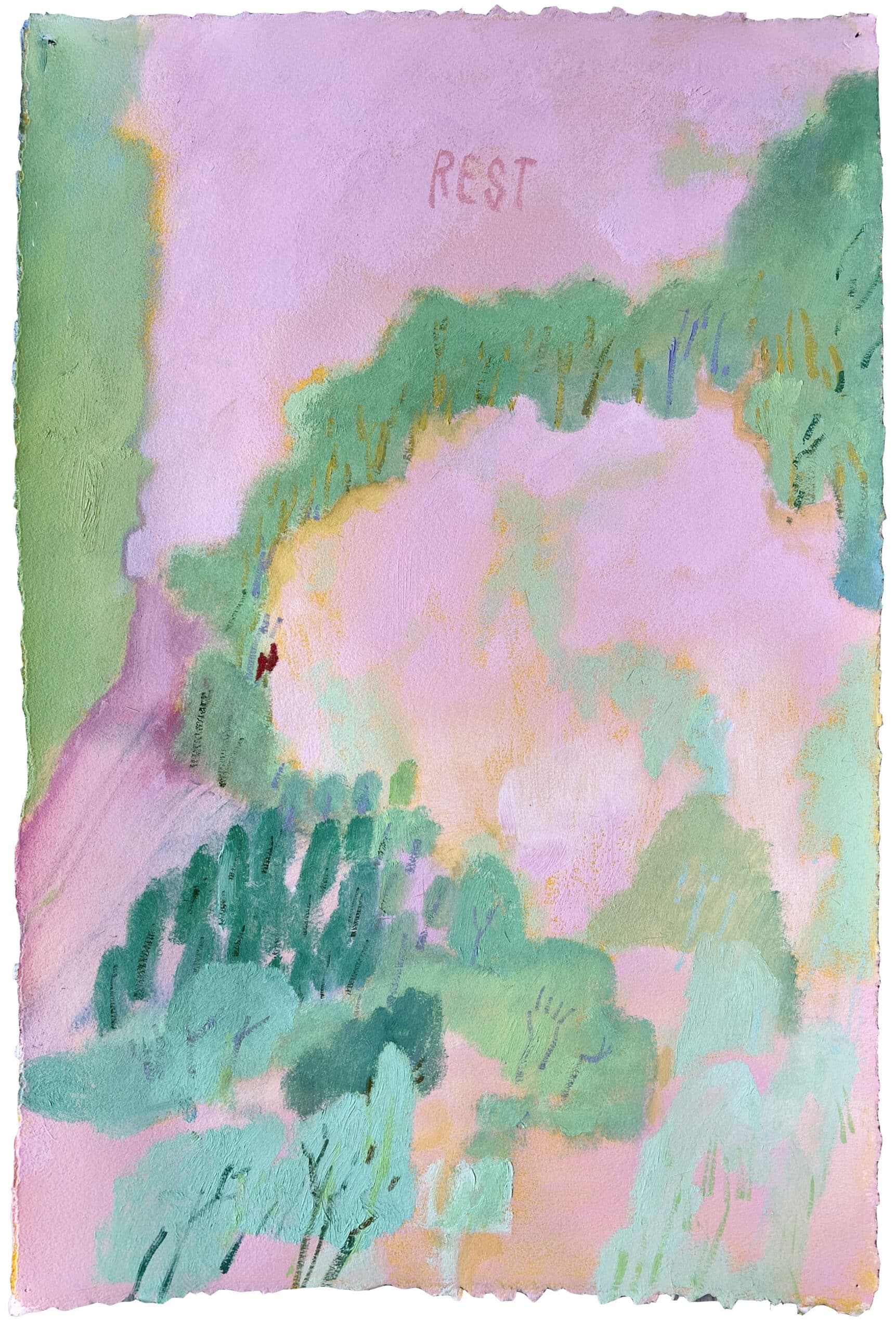 The title of this show, the Philosopher Walks, refers to the figure in these paintings that walks through a large imaginary landscape. She is sometimes alone, sometimes with a friend, and sometimes with a child. I call her the Philosopher because I want you to know she is a deep thinker. She is also you, and you are a deep thinker, and I honor that in you. The Philosopher travels through these imagined lands trying to understand being and existing.
The nine paintings on paper, titled Stay Beautiful are done in response to an assignment I received during 2020 from multidisciplinary artist Damon Locks. Damon works with incarcerated artists at Statesville Prison. During the pandemic, Damon ran a correspondence class for the artists at Statesville and gave them four assignments. He gave the same assignments to some artist friends in the area.
The assignments that Damon gave are loving and challenging. He teaches comics, so the assignments require using multiple panels and pages to tell a story. This nine painting series is my second time doing the assignments.
Stay Beautiful, the nine framed paintings, is a response to Assignment #2, The Lost Place.
The assignments are:
#1: a 4 panel comic on Liberation as a conversation with oneself.
#2: The Lost Place: A 2 page spread about the place.

What is it like?
Why was it so important to people/person?
Why is it lost? What happened?
What would need to happen to return to this place.

#3 Change and Transformation

What is the setting?
What is the issue?
What forces a Change?
What is the beginning of the transformation?

#4 Change and Transformation Part 2

What is the change? What does it look like?
How does this address the problem?
How do others respond to the change?
What effect does this change have?
Work to be included in show:
Stay Beautiful (Nine paintings) 15×22" oil on paper
Never Going Back Never
Keep Going
We Have Your Back
She is Ahead
Rest
Rest More
I Can't See
Our Edge
Walk On
The Future: 56×66" oil on canvas
The Unknown: 36×36" oil on panel
The Philosopher at the Base of the Waterfall: 36×36" oil on panel
Related Events