Portraits of Contemporary Indigenous Communities: Artist Talk and Educational Program Featuring Starla Thompson and Joseph Kayne
September 2, 2022 @ 7:00 pm

-

9:00 pm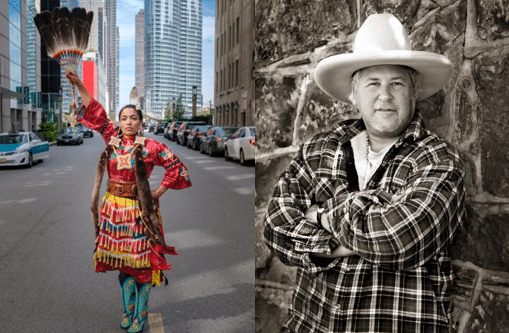 On Friday, September 2nd at 7:00 pm, join us in the UCE lobby for a special and important event. Photographer, Joseph Kayne, will be present to discuss his artwork along with Indigenous Educator and enrolled member of the Forest Band of Potawatomi, Starla Thompson.

Starla will share with us about land acknowledgments, building accountable relationships, centering Indigenous voices, and understanding the history of our land. Originally from Chicago and residing in northern Wisconsin, she will speak with us about how we, the congregants of the Unitarian Church of Evanston, might engage in relationship building with local Indigenous communities and become true allies and partners. In addition to being an Indigenous Consultant for organizations throughout the Great Lakes, she is currently a Research Fellow with the University of Chicago.

Joseph uses a rare antique process called Wet Plate Collodion Tintype to photograph Indigenous people, many of whom choose to sit in their native dress. He will discuss his creative process and how, as a non-native, his work has called him to be of service and accountable to Indigenous communities and the people with whom he has formed relationships.

These conversations are an important first step in what we hope will be a long journey of genuine and accountable relationship building.