Mudlark Theatre Presents : The Marvelous Land of Oz 
November 20, 2022 @ 3:00 pm

-

5:00 pm

$17.00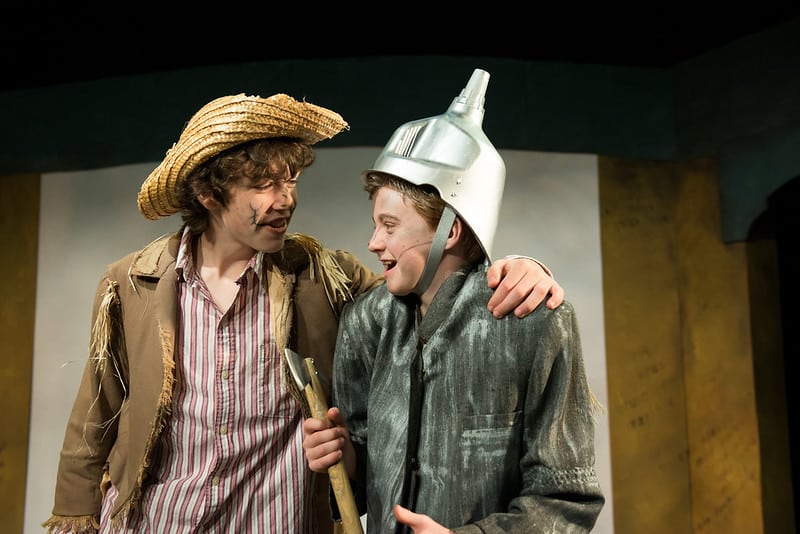 The Marvelous Land of Oz 
Mudlark Theater presents this original musical based on the sequel to "The Wizard of Oz" written by L. Frank Baum, which follows young Tip as he escapes his life as a witch's servant and sets off on a journey to find the lost princess of Oz and learn about his past. His ragtag crew of companions includes the friendly Jack Pumpkinhead, the dutiful Saw-Horse, the intellectual Wogglebug, and a talking flying machine with the head of a Gump (a creature like a reindeer). Even the Scarecrow and Tin Woodman reappear! Story and music by Anthony Whitaker. Directed by Andrew Billiter.
About Mudlark
Mudlark Theater collaborates with kids to tell youth-centered stories. By taking kids seriously as artists and individuals, we create space for transformative experiences accessible to all.
About the Mudlark leadership team:
Andrew Biliter (Artistic Director) has been Mudlark's artistic director since 2009. With every play he writes, directs, edits, or produces, he aims to change the way people view and experience youth theater. Under Andrew's leadership, Mudlark has focused on telling old stories in new ways, and new stories that only a youth company can tell.
Maureen Powers (Executive Director) joined Mudlark in January 2020. Maureen is a visionary and leader with extensive experience directing local and international organizations focused on theater, women and youth. She leads Mudlark in pursuing its mission through leadership development, capacity building, program development, financial management and strategic vision of the organization.
For more information about Mudlark Theater, visit www.mudlarktheater.org.
With questions or to set up an interview with Anthony Whitaker, Andrew Billiter or anyone from Mudlark Theater, please contact Lauren Carrane at (954) 554-0336.
Related Events