Kitchen Table Stories Exhibition
July 9, 2022

-

August 21, 2022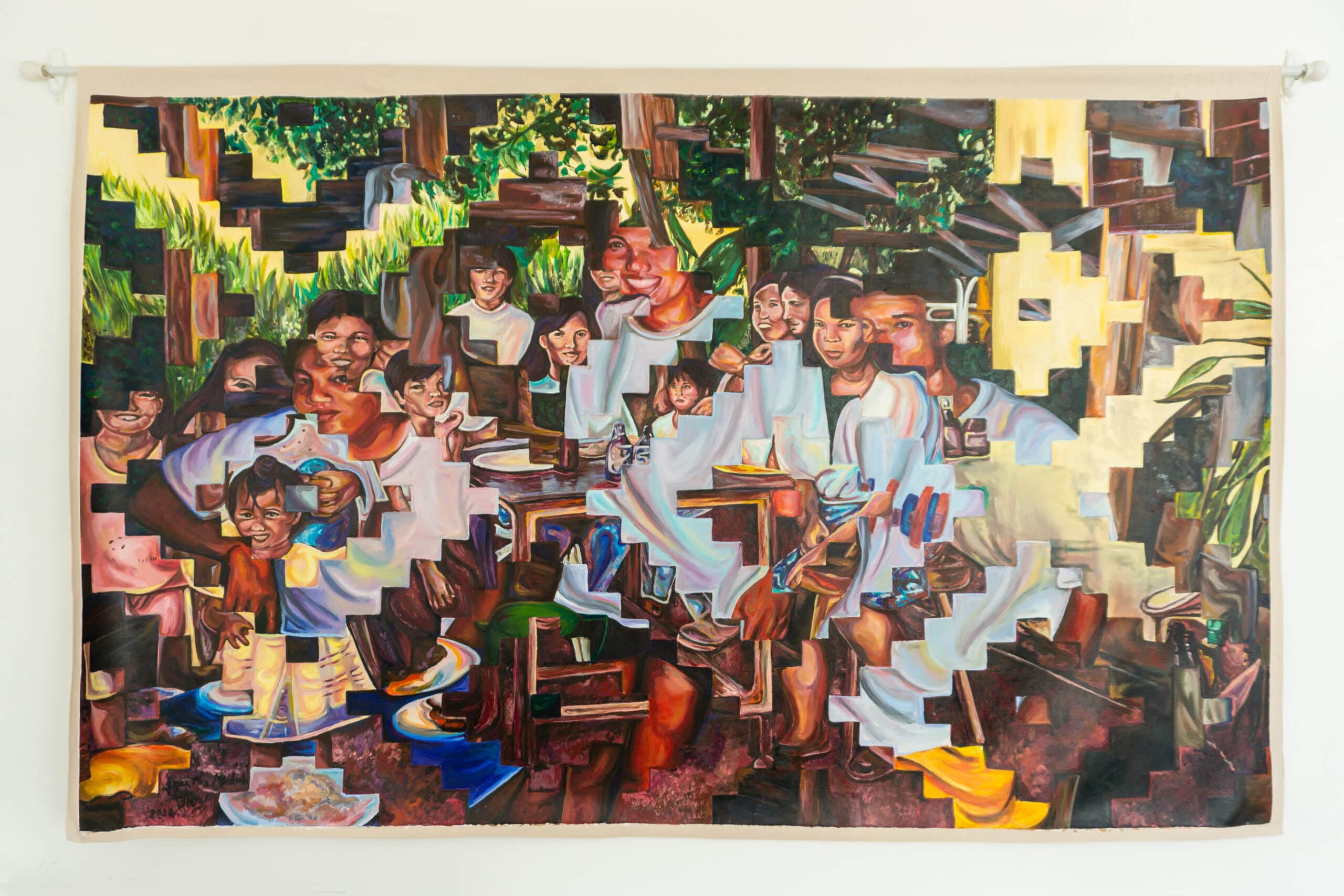 Traditional cultural and healing practices are creative embodiments of a people, and are often expressed through the arts.  They have been passed down from generations and are integral to daily life.  Few customs and traditions throughout the world have been untouched by colonialism and imperialism, and many have been misappropriated or eradicated.  Decolonizing the arts involves reclaiming, renewing and reaffirming these practices.  It necessitates critically examining the structures that are in place to oppress and erase people and communities.  It is decentering the dominant white narrative and shifting focus to spaces, voices, and stories that represent people who are racialized and marginalized due to their social identities.  
The Kitchen Table Stories exhibition is a step towards reimagining the spaces that have historically excluded Asian, South Asian, and Pacific Islander American voices.  Despite the current movement towards the decolonization of museums and galleries, artists of color remain underrepresented across the US.  The attempts to be more inclusive are often exercises in fetishization, exoticization and tokenization of black and brown artists.  Who are the cultural gatekeepers of these spaces?  Who decides which stories are told?  Who tells them?  Who contextualizes them?  Who witnesses them?
The Kitchen Table Stories exhibition is a celebration of stories shared by local artists who identify as Asian, South Asian and Pacific Islander.   Artists were asked to share the stories that have been passed down to them from ancestors through family and friends, and create work that reflects their own lived experiences.  The result is an exploration of the intersections of immigration, citizenship, race, culture, social identity, multigenerational relationships, and family history.  In the spirit of stories that are shared at the "kitchen table," the guest is invited to participate by engaging in discourse that considers the importance of telling our own stories and the power of the arts in that process.  The audience is asked to reflect on universal themes such as language, food, home, family, heroes and belonging through the lens of their Asian, South Asian and Pacific Islander neighbors in a space that centers hospitality as an art form that draws on cultural wisdom, lineal healing, and collective care.
Curator: Melissa Raman Molitor, ATR-BC, LCPC
www.thirdspacearts.com
This exhibition is part of The Kitchen Table Stories Project, a multimedia healing justice initiative that aims to address generational trauma from systemic violence and oppression by reclaiming ancestral healing practices, renewing cultural rituals and traditions, and reaffirming the interconnectedness of art and daily life.  The project centers the voices, experiences and stories of the local Asian, South Asian and Pacific Islander American diaspora, and intends to claim space in the community through the arts.  For more information visit www.kitchentablestoriesproject.com.
Related Events