Artist Talk
October 1, 2022 @ 2:00 pm

-

4:00 pm

Free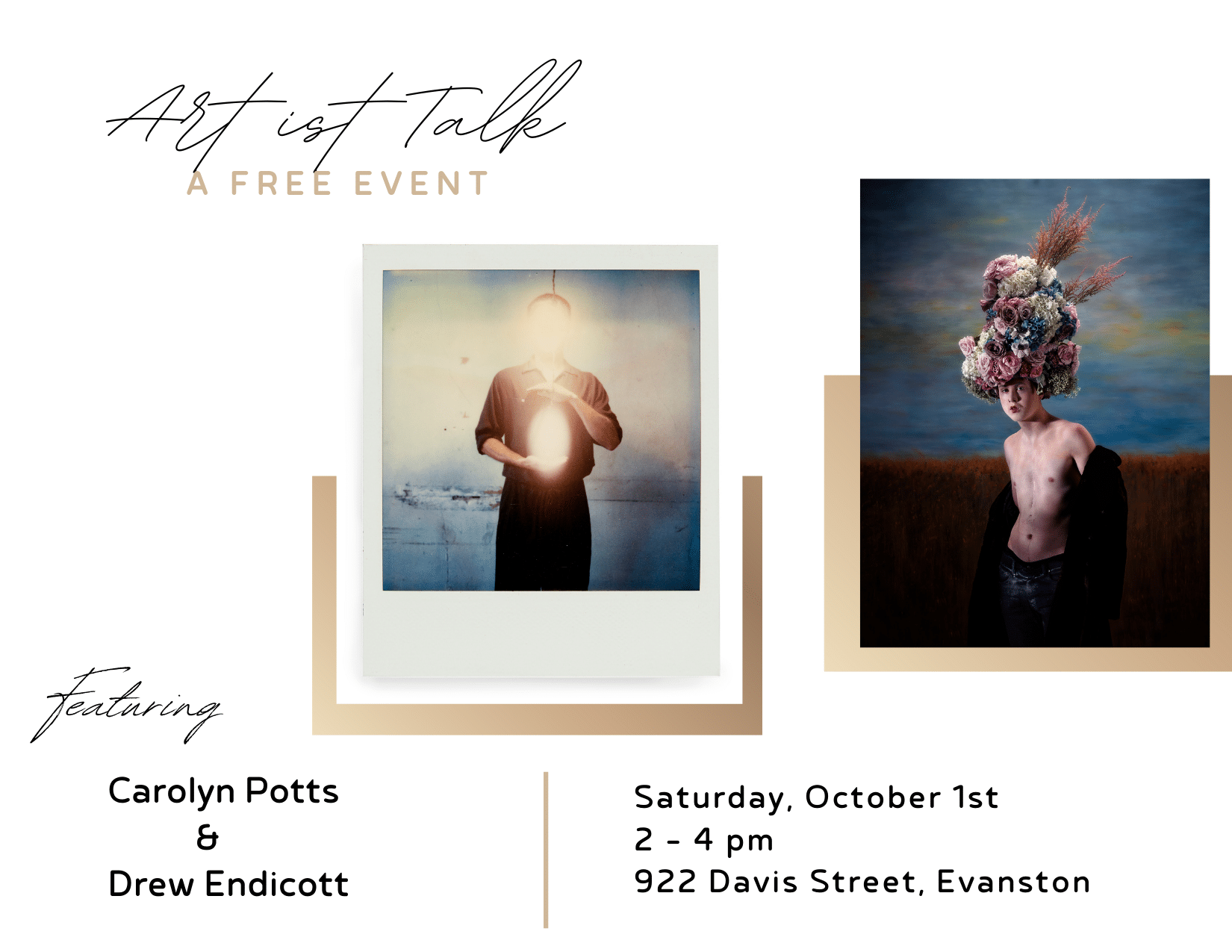 Artists Carolyn Potts and Drew Endicott will present their current exhibit in our Lounge.
Fun Fact: With over 150 works on display, Creative Coworking never takes a commission. We don't charge artists to display their work in our space and 100% of the selling price goes directly to them.
Ongoing exhibitions by these fine Evanston & Chicagoland artists:
Liz Albertson • Jerry Alt • Sofia Ansaldo • Shellie Argeanton • Raissa Bailey • Svetlana Baklanova • David Bender • Michael Berns • Annelise Bronsveld • Jaimie Brunet • Amethyst Canady • Iliana Cardona • Molly Cranch • Melanie Deal • Laura Engel • Larry Geni • Ted Glasoe • Heather Hancock • Rebecca Hill • Jasmin Hislop • Fran Joy • Sarah Kaiser-Amaral • Sarita Kamat • Bonnie Katz • Virginia Kondziolka • ITALA • Elisa Ann Lindstrom • Rhonda Long • LP Lundy • Christine McClure • Amee McCoughan • Paul Minnihan • Kristen Neveu • Jim Parks • Annette Kerstin Patko • Ayla Pizzo • Adriana Poterash • Ron Rutkowski • Barbara Seyfried • Robert Shiverts • Rich Sparks • Kyriakina Valavanis • Bruce Lee Vernon • Komal Wadhwa • Maike van Wijk • Jon Whitfil • Daryl Wilkerson, Jr • Jerry Woods
Creative Coworking's gallery is open to the public Monday-Friday, 9:00am-5:00pm ! So if you missed the last show and want to catch it, or if you can't make it to this one, stop by during the week and a member of our team will show you around.
Learn more about Creative Coworking fine art gallery here.
+ RSVP recommended, but not required
+ Beverage options will be available
If you have questions about our Evanston art gallery or are interested in displaying work, please email our Office Manager, Heather, at evanston@creativecoworking.com.
And follow Creative Coworking on Facebook • Instagram • Twitter
Related Events