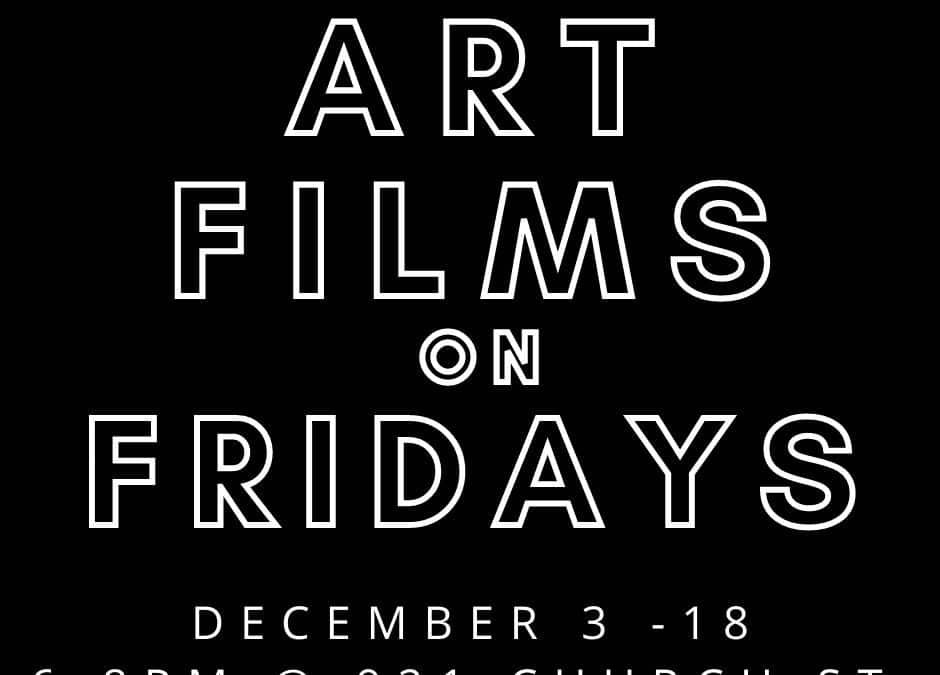 Evanston Made hosts Art Films @921 Church St.
This December, Evanston Made will co-host events at 921 Church St., with our members, patrons and community partners.
Evanston Made is a non profit arts organization founded on inclusion and equity, everyone is always invited to the party.
Fridays in December, we're screening art films made by members of the community! Free and open for all.
Art Films @ 921 Schedule for December 3, 6-8p
Horizons — Shawn Decker and Joyce Elias
Our Breath Is Sewn Into Everything — Alice George with Joyce Elias
TRG Fashion Show — Destiny Wesley
Land of Dreams — Jane Alt and Jeff Phillips
Love Dog Trailer 2020 —Rob Larson
Park Dessert — Judah Bernstein
Am I Ready — Maya Kalabic
(Titles TBD) — Noah Sheldon
Fridays in December, artist and filmmaker Jeff Phillips is working with a crew of artist volunteers to screen art films at the Shop Evanston Made Holiday Market in Downtown Evanston.
Watch films created by filmmakers in our community, it will be good for your soul.
921 Church St., 6-8p
Check the full schedule of events here, see you in December.
***
Evanston Made is a non profits arts organization with a mission to connect Evanston creatives to the community through year round programming.
If you've enjoyed our programming this year and would love to see even more in the year to come, we need your support to continue our success in 2022.
Click here to make a donation of any size, donors gifting $50 or more will receive a free copy of the Evanston Made 2020 wall calendar as a thank you!